Get your UQF Digital Membership Card
for 2021!
We'd love for you to join us as a member, and come along to one of our events or matches. Never played football? No problem. Bring a couple of friends and pick up a new hobby together. It's a great opportunity to try something new, meet people, and destress from your university assignments.

Membership for 2021 grants you access to all events & registrations, as well as perks offered through your digital membership card. Sign up through QPay today!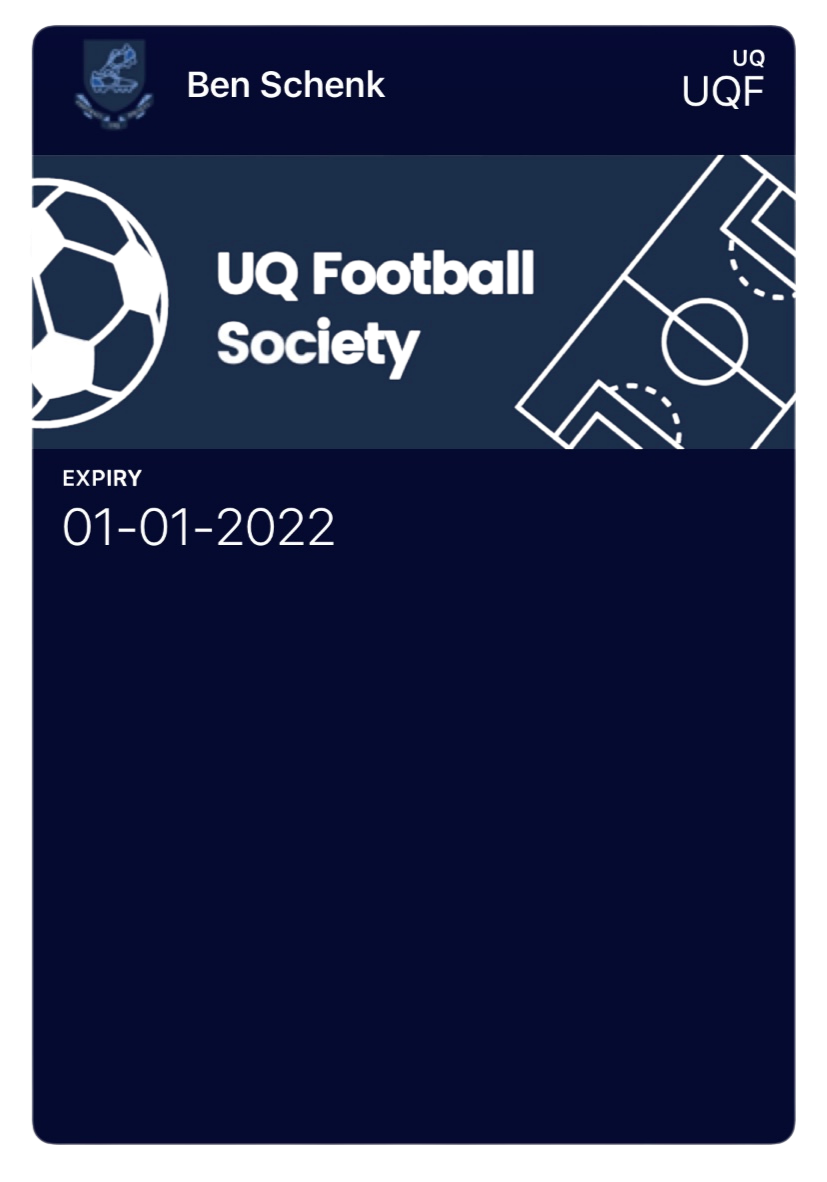 How do I set up my membership card?
Purchase your 2021 Membership
All you will need is your email address, mobile number, and your UQ Student number if applicable.
Receive a text message from us
Once your purchase, you will receive a text message from us explaining further instructions. Press the link to get access to your digital membership card!
Add your membership card to your digital wallet
Through the app or through the link sent, add you membership card to your Apple, Google, Samsung or other digital wallet.
Enjoy the benefits!
The barcode on your digital membership is used for access into any of our events, so make sure to keep it on you! By pressing the info icon on your pass, you can see your UQF membership number, which is used to register for any tickets online, or get access to certain deals.
What is the QPay Rewards Card?
When you purchase UQF Membership for 2021, you also get the opportunity to pickup a QPay Rewards Card. Signing up for a QPay card grants you instant cashback and special deals at a further range of vendors. Just register your details in-app, then add to your digital wallet and start enjoying your benefits!