The club for those who love the world's favourite sport.
Do you love to watch, play or chat about football?
The UQ Football Society is a new association catering to those who love the world's favourite sport.
Our aim is to provide football-related events, kick arounds and games, and discounts & benefits for our members.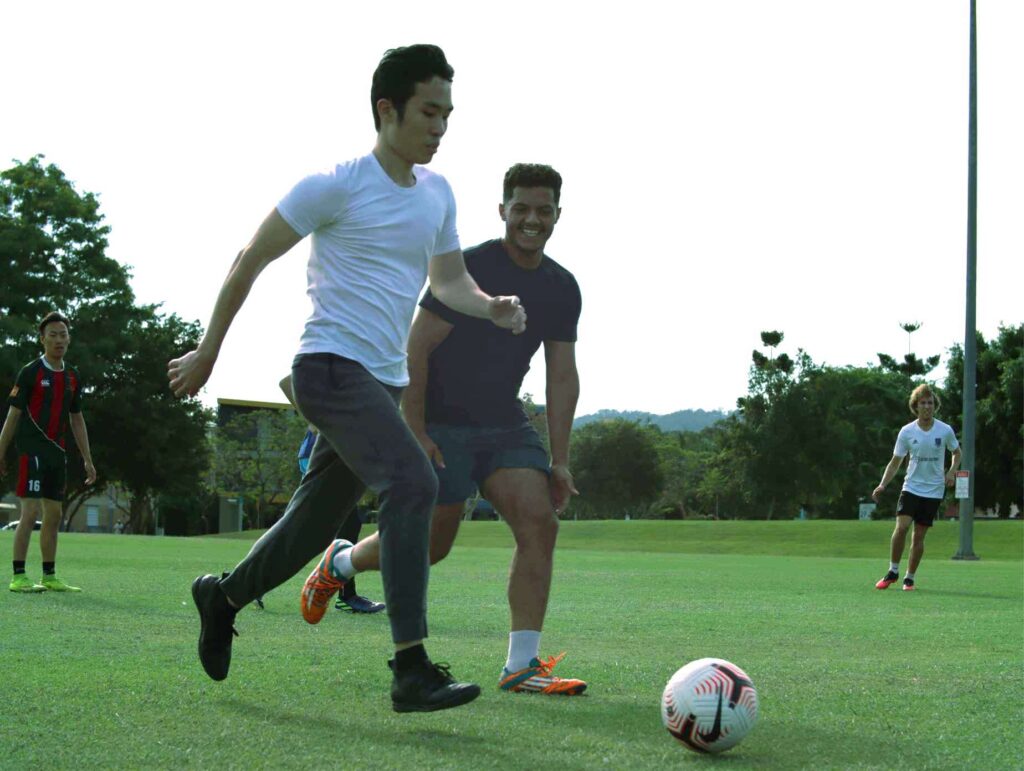 What do I get from being a member?

Social Events
From watching live football matches to football trivia nights, or just casual drinks at the Red Room, there's plenty to tag along to.

Football Matches & Training
As well as exhibition matches and social game days, we place teams in the social soccer league and host weekly training sessions.

Discounts & Offers
Your digital membership card gets you access to our wide range of deals and discounts on food & drink, football gear and other sportswear.
Pictures from Around the Grounds
Photos of our members in action on the football pitch and training grounds.
Follow us on Social Media!
Keep up to date with the latest events, news and products.
Let's get you on the pitch.
Membership for 2023 grants you access to all events & registrations,
as well as perks offered through your digital membership card.
Sign up through QPay today!